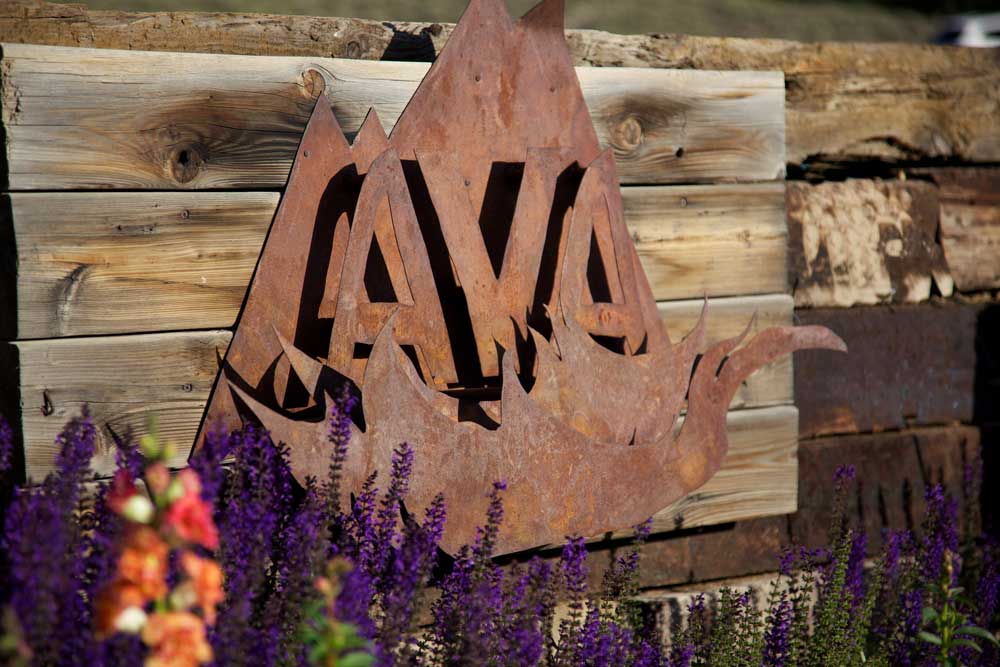 Rafting on Clear Creek in Idaho Springs, Colorado is no small task. Just a short drive from Denver, Clear Creek is a very technical Class IV-V tributary of the Southe Platte River, dropping a staggering 120 feet per mile and filled with unique obstacles to maneuver. One daring outfitter who hits the Creek head on is AVA Rafting and Ziplining. AVA opened on the Arkansas River outside of Buena Vista, CO in 1998. They slowly expanded over the years and are now operating all over Colorado, focusing primarily on the Upper Colorado River, Clear Creek, the Blue River, and the Arkansas.



On a typical summer day, AVA is blowing up their entire 30 boat fleet of Hysides to embark on all sections of Clear Creek. AVA operates on Clear Creek from 2000 CFS down to 85 CFS. Throughout the season, they'll be punching bus-sized holes at high water, and towards the end of the season, at 100 CFS, they'll be sneaking through lines half as wide as the boat. At 1000 CFS and more than 120 feet per mile, Clear Creek can challenge the most experienced rafter.
A single AVA Hyside may run down the Creek 6 times in one day. That's 12 rides on a trailer down the interstate and 36 unique customers loading up at the gravel put-in, while their guides ready the boat and the rest of their gear. That's 6 different guides with different styles, tying different equipment all over the boat. Combine this with the variety of water levels and you're seeing one of the harshest environments for a raft.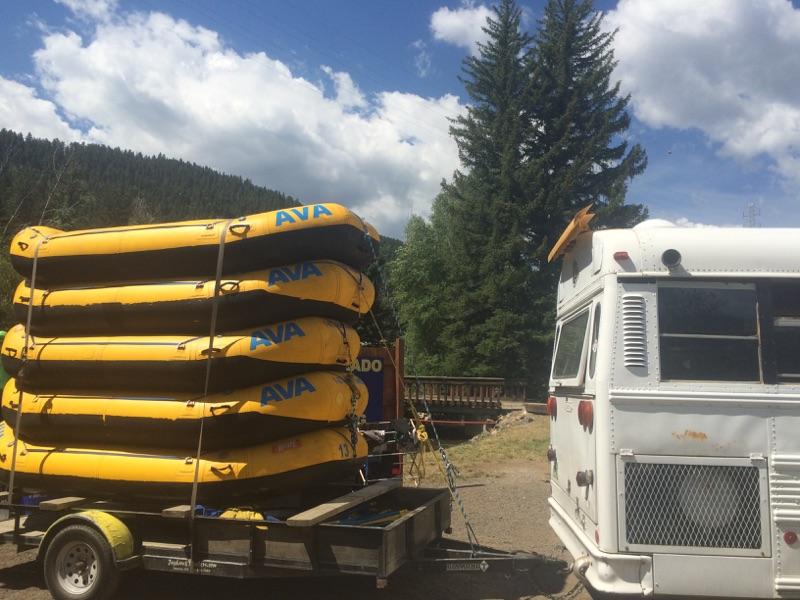 One main factor to helping AVA conquer the Creek: THE GEAR.




To combat the daily abuse of the Creek, AVA's HYSIDEs are custom built for exceptional tear strength and abrasion resistance. We build their fleet from our Outfitter PRO line, boasting 2520 Double-Denier Hypalon for "second-to-none" tear strength. Our Double denier nylon base fabric is braided before it is weaved, creating an incredibly tough tear strength. To put it in perspective, this technology was conceived from bullet proof vest technology.  To take it a step further, we apply U3 urethane coverage, which coats the entire bottom half of their fleet in a slippery, stout coating of urethane (think truck bed liners, but slick). This tough, slippery surface helps AVA slide over rocks and avoid punctures (a huge factor in rafting on Clear Creek).
Another major factor that helps AVA "stay afloat" on such a wild stretch: THE GUIDES.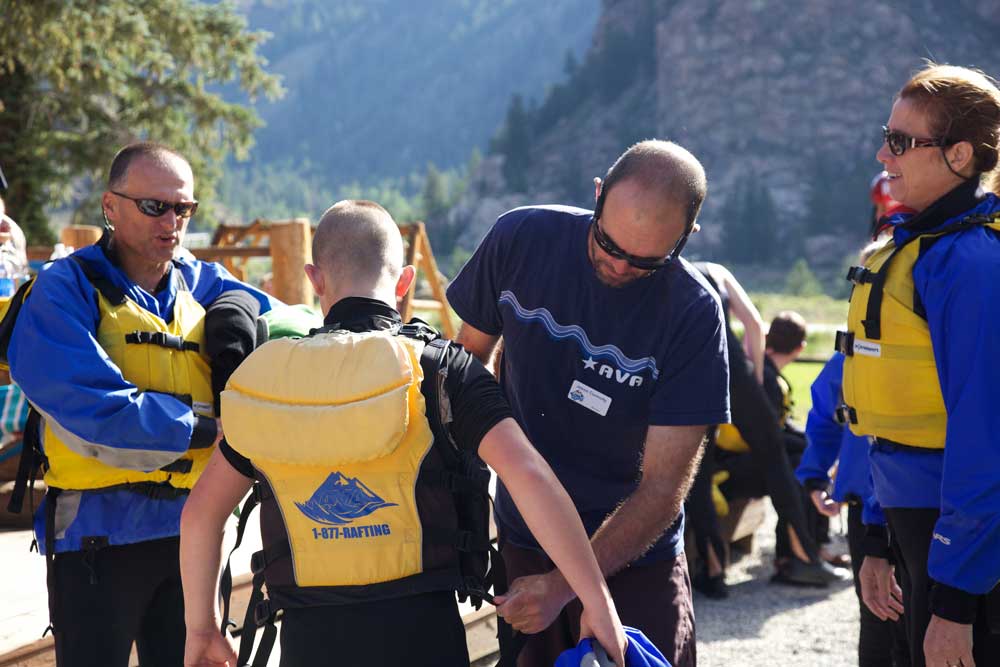 Many of AVA's senior staff lay claim to a decade or more of guiding experience and nearly half the guide staff was originally trained at AVA. Several have now become the river managers at their various outposts. They pride themselves on not only having the skills on the water, but maintaining a superior level of professionalism and guest service that they bring to their guests.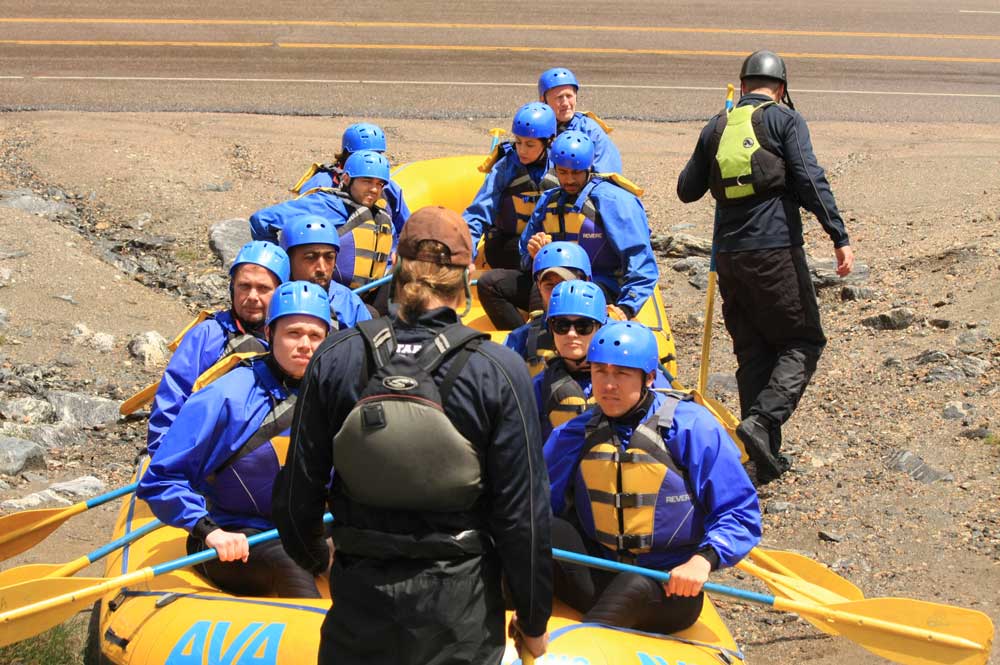 AVA operates rafting on more than Clear Creek; they offer trips on the Arkansas River, the Colorado River, the Blue River; they also offer ziplining and horseback riding.
Enjoy zipline adventures on two very unique courses: A cliffside course in idaho springs, above the outpost, or a mountaintop course in granite, overlooking pine creek rapid on the arkansas river.



From trips fit for beginners, to advanced full-day class IV-V rafting with a delicious BBQ lunch in the middle, AVA has something for you.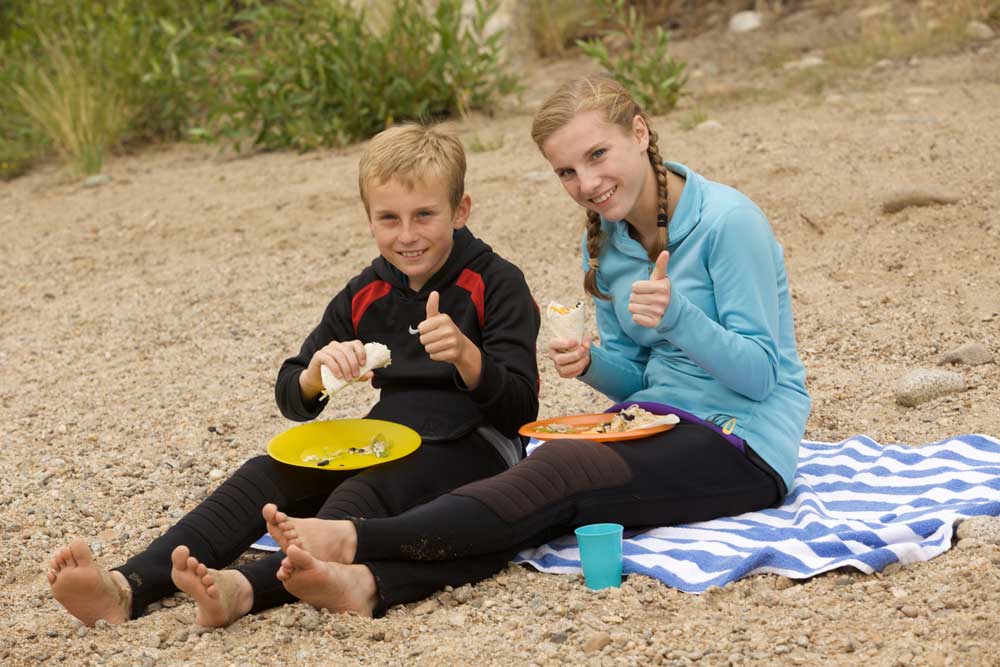 In addition to rafting, they offer guided river SUP and IK trips, as well as rentals of all of the equipment you might need for a lazy afternoon or a multiday adventure. They guide families down the scenic Upper Colorado and lead thrill seekers through the Class V Gore Canyon.
Check out AVA Rafting & Ziplining's website here!
AVA Rafting & Zipline Contact Info:
877-RAFTING