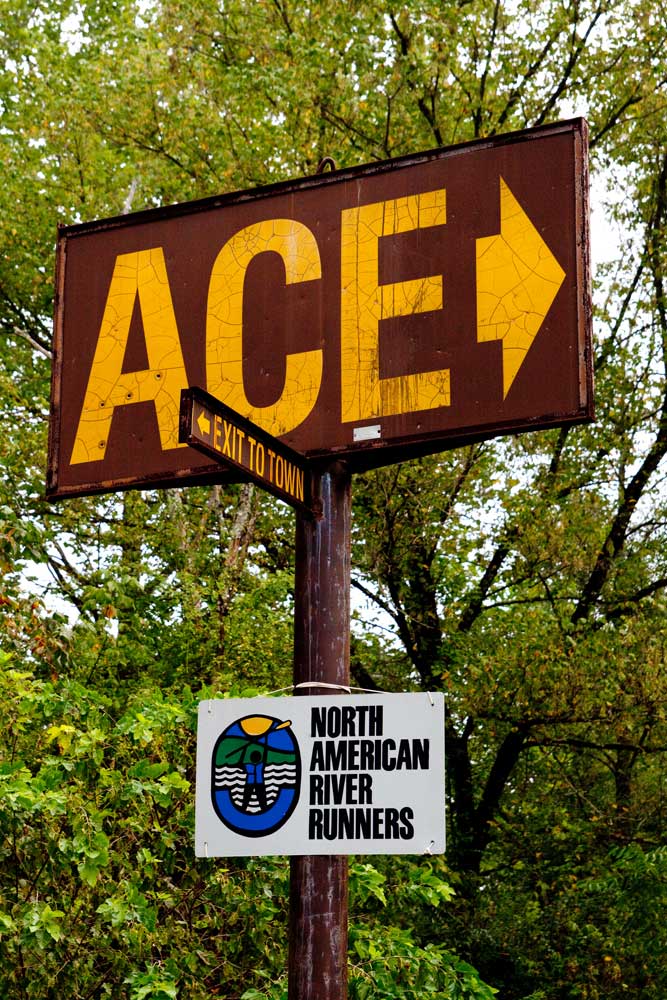 Another HUGELY Wild and Wonderful outfitter of West Virginia, we present ACE Adventure Resort. You know the saying, "pictures don't do justice"? Yeah, it's like that. Check out this 30 second clip to sum it all up. There's really no way to capture all that is ACE, but we'll do our best!
In the heart of over 1500 acres of New River Gorge playland, ACE has so much fun to be had.  Go rock climbing, mountain biking, paintballing, horseback riding or just plain old hiking. There's even mud obstacle courses! Plenty of fresh air, fun times and bonfires are waiting to soothe that travel itch and satisfy any level of thrill-seeker.




The main attraction are the rivers and for over 35 years, ACE has guided folks away from their reality and into some world-class whitewater rafting on the New and Gauley Rivers:
The Upper New is more tame and kid-friendly for beginners with a few challenging intermediate Class III rapids. The Lower New boasts their most popular whitewater with more than 25 Class II to Class IV rapids.
Considered one of the Top 10 Whitewater Rivers in the World, the Gauley River is West Virginia's legendary run.The Upper Gauley has unforgettable runs full of steep drops, massive holes and colossal waves. Roller coaster waves and challenging drops best characterize the Lower Gauley, though it's not as steep as the Upper.
Here's where HYSIDE comes in.
"Ace has purchased rafts from Richard since the "Sunrunner" days. The Hyside raft is the most durable and maintenance free raft we have used and we have tried every brand.  We have a fleet of more than 250 craft.  This year we are finally retiring rafts that were built in 1992.  That is 23 – 24 years of use on the New River Gorge and Gauley River….Class 4-5 whitewater.  We use Hyside rafts on the Upper G down to 450 Cfs and we use them on the New River with flows that exceed 33,000 cfs.  Our guides love them because they always bring you home without incident.  We use 12', 14' and 16' Pro series. Hyside has always been open to work with our special requests and design changes.  It has been an honor to have such a vendor relationship.  The newer lighter rafts use the same awesome durable fabric but has taken the unnecessary weight out of each raft: eg. Rubstrake, grommets, neo wear patches, etc.  The durability is the same but now they handle even better.  The competition is scrambling to follow Hyside."
Jerry Cook
President
ACE Adventure Resort


Slap pillow rock with your paddle!

As you can see, ACE's resort is tremendously vast, full of everything to do both on and off the New River and the Gauley. It's not easy cramming 1500 acres, 9 zip lines, 4 sections of river for white water rafting, 3 lakes for kayaking and swimming, miles of trails for mountain biking and hiking, and all the fun that goes with it into this one page, but we gave it our best shot. If this doesn't get your heart going, you'd better check your pulse.
ACE's lake toys!



And now, the newest attraction for ACE…CONCERTS! (You thought we were finished, ha??)
Party in the Hollar. September 12th, don't miss out.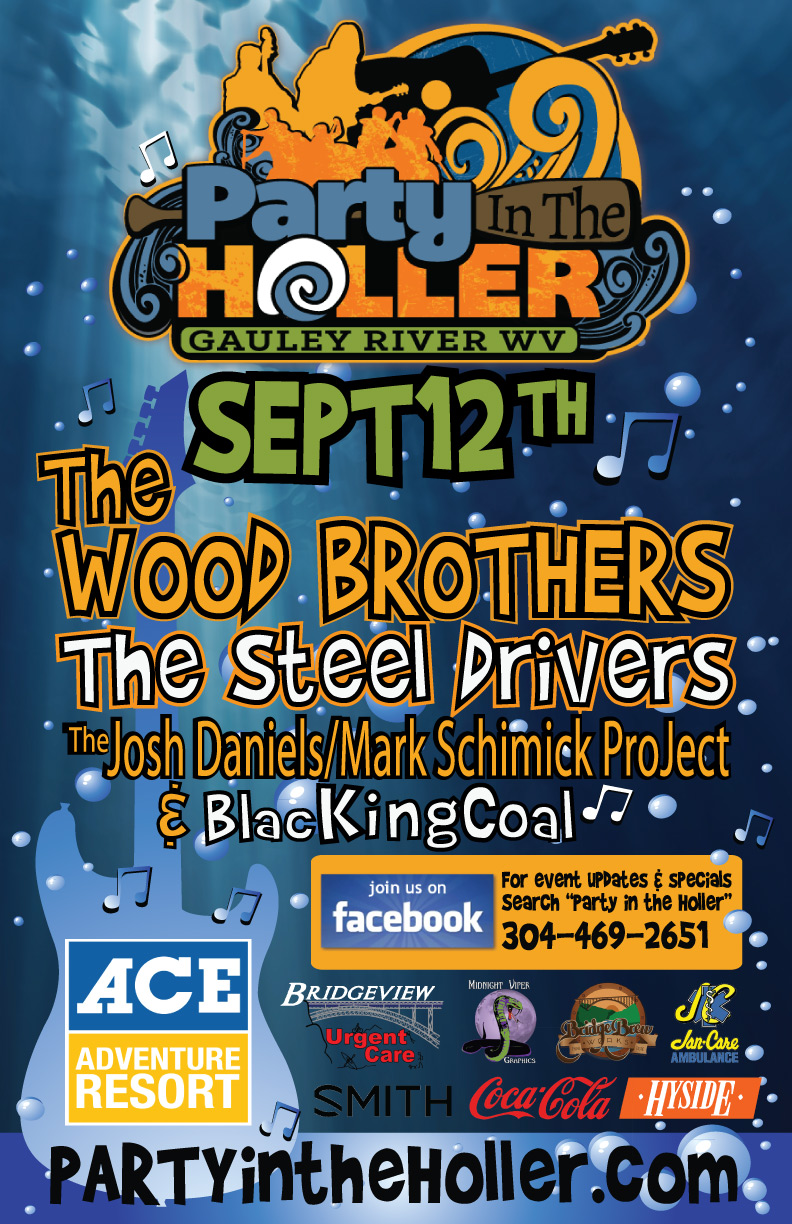 After a hard day of playing in the sun and the killer venue at night, head back to camp and stay with ACE. They have so many options, words can't express. (we mean it, check it out here). Anything from RV camp sites and tent camping, all the way up to gorgeous, deluxe cabins, with hot tubs, full kitchens, satellite tv, AC/heat and then some…





If you want get away from it all, make sure to stop by this hugely adventurous getaway. All of this is within a day's drive of most of the eastern United States.
Visit ACERaft.com to get the lowdown on all this cool stuff waiting for you in the heart of West Virginia.