What we're made of
Driven by the passion for rafting, we strive to deliver the simplest, most durable product to aid in your adventure, time and time again.
---
---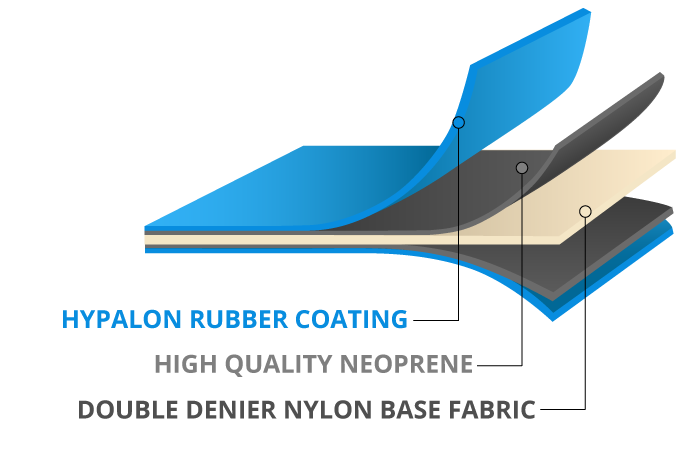 Double Denier Nylon Base Fabric
We set the industry standard with our double denier construction. This is a process where we braid the nylon prior to weaving it, creating the toughest tear strength available.
We emulated the technology from mills that produce bullet proof vest fabric, because we knew that a high-grade ballistic material was needed to withstand the daily abuse from commercial outfitters. This process not only did away with the need for additional "wrap floors" or multiple component bladder systems, but it also greatly enhanced the fabric's tear strength. Over 30 years of field testing has proven that our single layer is stronger, lighter and less complicated than any other two components combined.
Hypalon
The most reliable and durable inflatable boat coating available. When choosing a raft coating, the most important factors are UV and abrasion resistance, as well as time tested durability. We quickly found that Hypalon is the only material that keeps inflatables running strong, year after year after year.
Originally patented by DuPont, Hypalon withstands extreme temperature, corrosion, UV degradation, harsh chemicals and environmental abuse.  To take it a step further, HYSIDE's 80/20 coating (80% Hypalon/20% Neoprene) is coated on BOTH sides of the base fabric and typically lasts well over a decade, even in the harshest environments.
When compared to other boat coatings like PVC (plastic), which has applications in the leisure and construction industries: inflatable pool toys and piping, we found that Hypalon was the obvious choice.  Hypalon is more UV and abrasion resistant, retains air better, and is completely serviceable in the field (see "Triple Bonded Seams" section below).  Another benefit of Hypalon is that it's fully cured, prior to the manufacturing process. This process puts the coating in a stable state that will not change over the life of the boat, unlike PVC coatings, which cure over time and become brittle with age.
By choosing proven materials such as Hypalon and hand crafting each individual boat, we have been able to perfect the design and production methods, assuring dependability that outfitters worldwide have grown to rely on.
---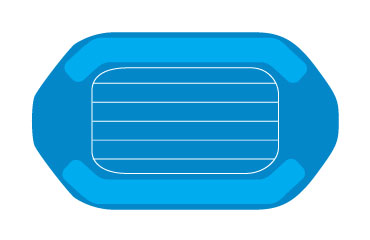 Urethane Chafers
---
The icing on the cake. We spray a healthy coat to the bottom of the boat for the ultimate in wear protection and performance.  It creates a slippery surface to help you slide over rocks and avoid punctures.
Urethane is the lightest and most abrasion resistant technology available. When you apply it to a fully cured fabric like Hypalon or Neoprene, you get the best of both worlds- long lasting durability and lightweight, slick, abrasion resistance. It's over the top protection, but we wouldn't have it any other way. Ask us about custom urethane applications depending on your fleet's specific wear areas.
---
---

Triple Bonded Seams
---
Where others skimp, we splurge.  Each seam in our entire line-up of inflatables is equipped with 3 overlays.  First an inside seam tape, next the main seam is either butted or overlapped and finally the outside seam tape.
Unlike welded PVC seams that become brittle and crack with age, rubber glue bonded seams, being fully cured, stand the test of time.   In stress tests, Hypalon and neoprene glued seams are so strong and reliable that the fabric will fail before the seams do(and you know how strong our fabric is).  Not to mention, each HYSIDE is repairable in the field.  Repairs can be difficult on PVC boats because thermo welding is not feasible outside of the factory and it is very hard to repair even a pinhole leak in a seam.  So rest assured, you're in good hands on the river, without having to worry about replacement parts (or a welder)!
---
Our Factory
Over 30 years ago, we set out to produce the highest quality inflatables on the planet.  To do this, we researched the top military and industrial manufacturing facilities from all over the globe. Our factory has been producing military grade pontoon bridges and life rafts since the 1950's. Being able to share technology with other inflatable groups ensures the latest innovations in the industry and access to the highest quality components available. From the newest technologies, to being the only manufacturer in the world to produce raw materials in-house, to carefully hand crafting each boat, HYSIDE has become the leader in performance, reliability and rugged durability.
---
Worry-Free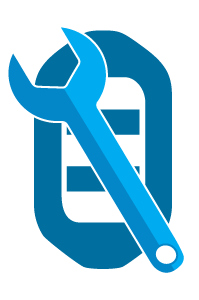 Quality materials = Peace of mind.
HYSIDE's main objective, when designing our original boats, was to build rafts that didn't require regular maintenance and this holds true today. Most other manufacturers build patterns and use components that are inexpensive to produce.  That's why HYSIDE is the go to choice for the long term needs of commercial outfitters.  They know that regardless of the models, they'll have something they don't have to baby. Plus, by using high quality materials like Hypalon, if something does require repair, you can service it in the field rather than order replacement parts, or worse, having to trash the entire boat.  It's easy to see why Hyside rafts hold their value for so long.
Pack it in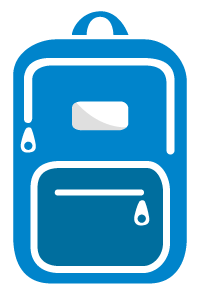 Less is more.
Unlike other fabrics, our Hypalon material combined with our urethane bottom chafers gives you the lightest, toughest and tightest-rolling boats on the market. By using superior materials, you wont find any bulky inner bladders or multiple stiff outer layers here. When you need to pack light and hike or fly into remote locations, HYSIDE is the preferred choice.
---
Customize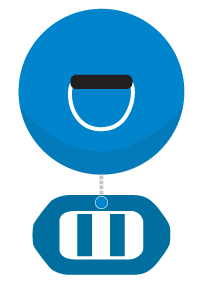 A boat the way you want it.
Building high quality, custom boats takes time. When you Pre-Season your fleet order with us (place your order in Sept-Dec, for delivery in spring/summer), we can budget our production time to suit your needs. Whether it's your favorite color, special handle or D-ring placement, footcones or additional frame chafers, chances are we've built it before.  We also have several different urethane applications to specifically suit the wear you are facing, whether it's a hairy put-in or low water rock garden. Call us to discuss details for custom orders and the options you've been considering.
Expert Support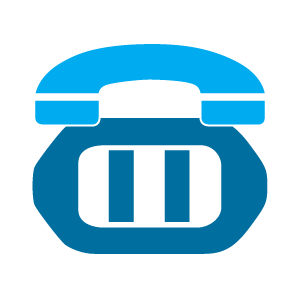 We're here when you need us.
On the river or not, we're here when you need us.  At HYSIDE you'll always get a warm body on the phone to provide info or help find the right boat for you. We also have a ton of tips and info on this site to guide you through simple troubleshooting and boat care. If you need a hand, call us.  Our knowledgeable staff is available Monday thru Friday, 8am – 5pm Pacific Time.  If you need professional repair services, we know the best in the industry, so let us know how we can help.
What our customers think
---

Ace has purchased rafts from Richard since the "Sunrunner" days. The Hyside raft is the most durable and maintenance free raft we have used and we have tried every brand. We have a fleet of more than 250 craft. This year we are finally retiring rafts that were built in 1992. That is 23 – 24 years of use on the New River Gorge and Gauley River….Class 4-5 whitewater. We use Hyside rafts on the Upper G down to 450 Cfs and we use them on the New River with flows that exceed 33,000 cfs. Our guides love them because they always bring you home without incident. We use 12', 14' and 16' Pro series. Hyside has always been open to work with our special requests and design changes. It has been an honor to have such a vendor relationship. The newer lighter rafts use the same awesome durable fabric but has taken the unnecessary weight out of each raft: eg. Rubstrake, grommets, neo wear patches, etc. The durability is the same but now they handle even better. The competition is scrambling to follow Hyside.
Jerry Cook | President | ACE Adventure Resort | West Virginia

---

Nantahala Outdoor Center has been very happy using Hyside rafts for many years. At the Nantahala River and the Chattooga in particular Hyside boats are the best. We're especially fond of the Mini Max and the HDB designs! The option to establish fleet colors specific to our company is nice as well. Makes us stand out on the busy rivers of the Southeast where we operate.
Cathy Kennedy | Director of Operations | Nantahala Outdoor Center | Bryson City, NC

---

For over 20 years our company has only used Hyside rafts in our commercial operation. Their build quality and high denier fabric provides us the robust and dependable boats our commercial operation demands, for both high water and low water years.
Ryan Barwick | Owner | Rocky Mountain Adventures | Fort Collins, CO

---

When you're a commercial rafting outfitter NOTHING lasts 25 years, sometimes not even 25 days.
But we have a 14' 1989 raft that we've owned since the beginning. Not a leak on her, in great shape, knows the way down the river. "Ms B Haven" has been our flagship raft forever…of course, it's a Hyside!
Tony Keenan | Owner | Whitewater Adventure Outfitters | Arkansas River, CO

---

Black Canyon Anglers is averaging 13 to 15 years of commercial use out of our HYSIDE rafts. Each day, we deflate them, drive them down a 7 mile long off-road trail, fold them into thirds over the backs of horses and mules, then pack them into the Black Canyon. I would bet we abuse these boats more than anyone in the country. They are the toughest boats on the market.
Ben Olson | Black Canyon Outfitters | Gunnison River, CO