---
A lot of folks take their fishing very seriously. They tie their own flies, wake up before the bread bakers and never disclose their sacred spots. The outfitter Black Canyon Anglers instantly transports their clients to this world. Located on a 100 year old peach orchard outside Delta, Colorado, BCA runs one, two and three day fishing trips in the Gunnison Gorge. And when we say in, we mean IN. All of the equipment is horse packed into the depths of the gorge. Hiking the beautiful 1.5 mile trail to the river builds anticipation for the world class fishing to come.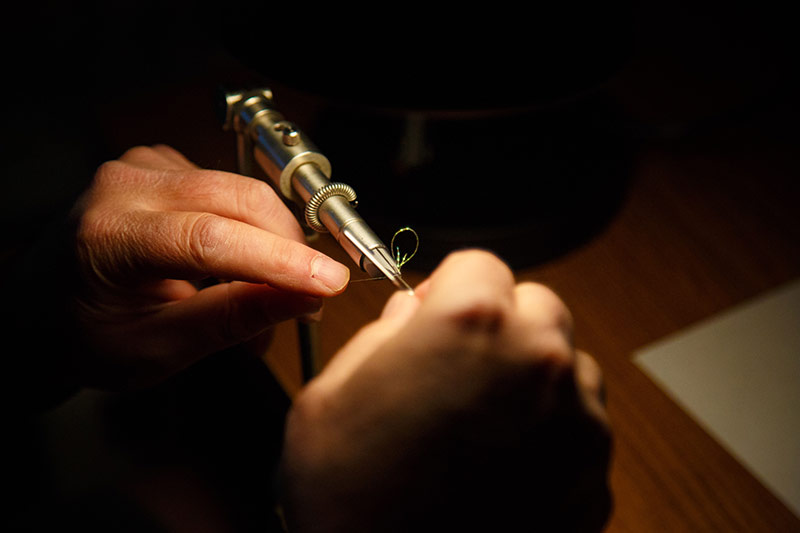 BCA ties their own flies specifically for the gorge
---
Driving gear in for one of the first trips of the year
---
Depending on the hatch, most trips will start hauling in fish at the put in. The 14 mile stretch is some of the most trout rich water in the world. It is especially famous for the salmonfly hatch in June. The BCA guides know the gorge better than their own families (possibly up for dispute) and will help any angler excel to new heights.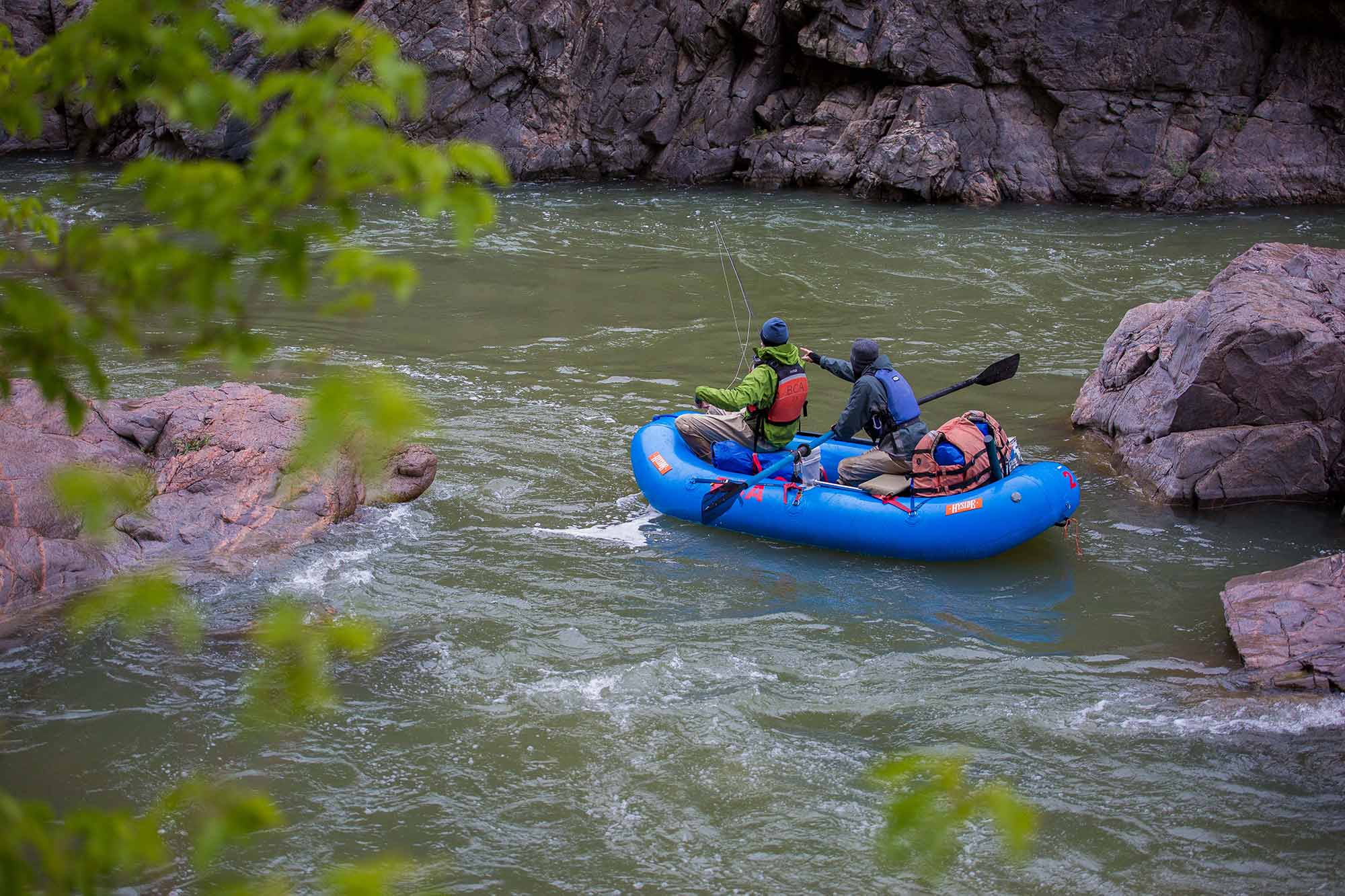 High water or low, the Mini Max is the perfect raft for the gorge
---
Because the demanding pack in and the technical class three rafting, BCA is always looking for the lightest high performance gear available. They exclusively use Hyside rafts because their weight, rollability, durability and on-the-water performance. Ben Olsen, the manager of BCA puts it like this- "Black Canyon Anglers is averaging 13 to 15 years of commercial use out of our Hyside rafts. Each day we deflate them, drive them down a 7 mile long off road trail, fold them into thirds, throw them over the backs of horses and mules, then pack them into the Black Canyon. I would bet that we abuse these boats more than anyone in the country. They are the toughest boats on the market."
---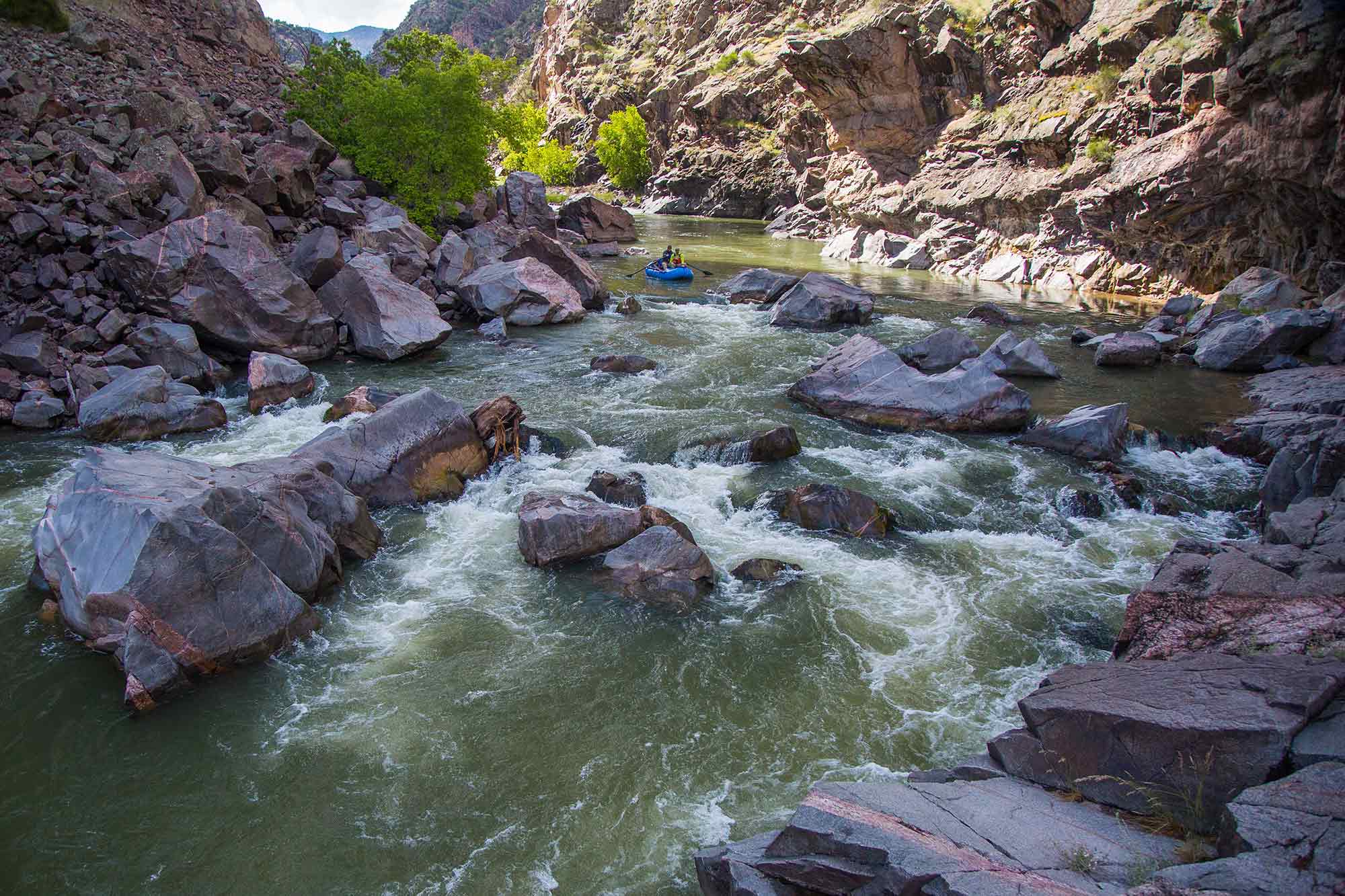 The gorge contains numerous class III rapids
---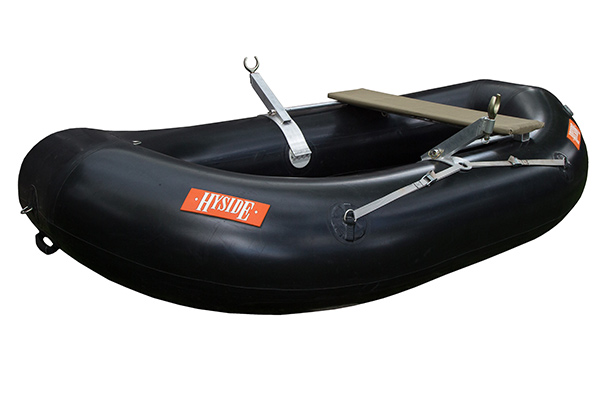 Mini Me with Welfelt's frame
---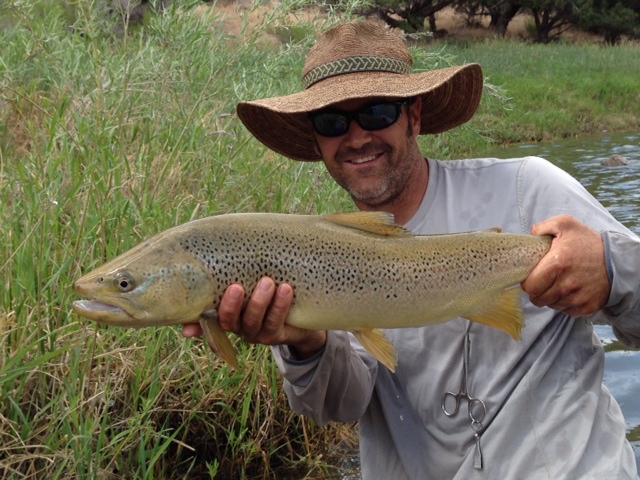 The bio-rich waters produce huge fish
---
The Gunni is such a challenging river, John Welfelt- a local rafter and welder- developed a special lightweight frame made of aluminum and aircraft decking. BCA uses these frames for the Mini Max. These setups allow the guides to put clients right were the fish are and create an unmatched river experience.
If you are looking for the ultimate fishing pilgrimage, BCA holds itself to the highest of standards and the Gunnison Gorge will certainly take your breath away. With bookings almost a year out, make sure you plan well in advance.
---
For more information visit www.blackcanyonanglers.com or give them a call at (970) 835-5050.
---